Howdy, Disney food aficionados! Exciting news today for all you hungry commuters, walkers, runners, gym-goers, Disney summer road-trippers, and other assorted podcast listeners!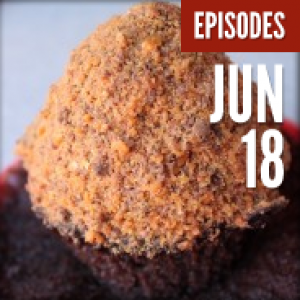 The DFB Podcast is back with another great show! The 15th episode of our DFB Podcast is now up and ready for downloading!
In this episode, AJ and Brad cover the latest Disney food news and discuss unique snack finds at each Disneyland and Walt Disney World theme park. We also answer a couple of great listener questions, and reveal the answer to our Episode 14 trivia question (and stump ya with a new trivia question)!
Here's the Podcast page for Episode 15. And don't forget to subscribe to the podcast via RSS or on iTunes!
Take a listen and as always, let us know what you think! Please rate and review the podcast on iTunes, follow @DFBPodcast on Twitter, and leave your comments below!