Disney Springs
has a TON of dining options for just about
any cuisine you could possibly want!
One of those options is
STK
, a steakhouse that started in New York City and has several locations around the country and internationally. STK describes themselves as
a combination of a modern steakhouse and a chic lounge
, and say they take a "
vibe-driven approach to fine dining
," — whatever that means! We rarely seem to stop by here for a review, so we're seeing what they've been up to recently!
The restaurant is
open for lunch and dinner
, with a super
fun DJ in the evenings
and even
rooftop dining
available! You can find STK in
The Landing of Disney Springs.
STK doesn't seem to be talked about as much as
some other popular restaurants
 in Disney Springs, so we headed over to check out lunch and give you guys a review!
This place is not cheap, so we wanted to give you a full rundown of what to expect before you decide to dine here!
Atmosphere
STK definitely has more of a Vegas feel to it rather than a Disney feel, which can be great if that's what you're after!
There is both indoor and outdoor seating, as well as bar seating. Standard tables, chairs, and booths fill the sleek dining rooms.
The booths make you feel like you're in a night club!
The decor is funky but elegant. They were really trying to work a look here.
The restaurant includes a large dining room on the main floor, an upstairs dining room, and a rooftop terrace – great for watching the Aerophile fly high in the sky!
The outdoor seating is great
on sunny days
(just heads up, it can make for a HOT sweaty meal!).
Eats
Now time for the most important part, the FOOD! Make sure you ask your server for the daily or seasonal specials, as they are not on the menu!
We were given disposable paper menus, due to the many health and safety precautions still in place, and you can also scan a QR code to view the menu on your phone!
There's a lot going on here:
If you want to get a better look here it is! First up, Salads and Starters.
The Entree menu is pretty beefy (see what we did there?) with primarily lots of sandwich-style options. If you didn't figure out their schtick with the name STK, it's apparent in their STEAK options (Get it?? It's like their keyboard broke or all the vowel keys had crumbs stuck under them!). That's the star of the show here. You'll notice the "we forgot how vowels go in sentences" speak on other spots on the menu as well. 🙂
Any steak can be topped with fancy-pants Toppings and/or Sauces.
Thought you were getting Sides included with those pricey steaks? Think again. Sides cost extra — and they're not cheap considering!
Yep, that's $40 for 3 small side dishes of mac and cheese. Your eyes don't deceive you. It's just pricey here. Desserts are fairly standard here with things like chocolate cake and cheesecake.
The Cocktail menu is robust (notice the use of wtrmln wtr in a few drinks? Those darn vowel keys acting up again! 😂). They also have a selection of beer and wine available.
We started, as you do, with a drink! We chose the Strawberry Cobbler for $20. Yeah, $20!!! A hefty price tag for a cocktail, even in Disney, but there was no cheaper choice as ALL of their cocktails go for $20, yikes!
The Strawberry Cobbler has Belvedere Vodka, muddled strawberries, and a graham cracker rim. It was absolutely delicious! But, verrrry sweet, so we couldn't have more than 1, and we don't really want to since, again, they're $20!
This cocktail is like drinking your dessert – delicious but dangerous — we couldn't taste the alcohol at all (and it's basically just a straight-up glass of vodka with some strawberries!).
If you LOVE strawberries and sweet, fruity drinks you'll definitely enjoy the Strawberry Cobbler. But, if you like to taste the alcohol in your drinks then you'll want to pass!
Next we moved on to the appetizers, we picked the Lil' BRGs for $21 and the Blue Iceberg for $19.
The Lil' BRGs are two mini burgers with wagyu beef, sautéed onions, tomato, pickles, and special sauce (that seemed to use like Thousand Island dressing) on toasted sesame buns and served with ketchup!
We're checking out STK Steakhouse in Disney Springs for our latest review! First up, a starter of Lil' BRGs. pic.twitter.com/wr9uPLOvzO

— AJ Wolfe (@DisneyFoodBlog) April 29, 2021
The burgers were
juicy but the buns were slightly dry. These did have great flavor for being so small!
The
sautéed onions really added to the flavor
and the
special sauce was perfect
with the beef! So much so that
we didn't even need the ketchup
included on the side.
The burgers are a bit small for the price, but they are made of wagyu beef, so that's understandable! However, the lunch offering of a Wagyu Burger and fries is $15, so you could get a large burger and fries instead of two bite-sized ones for less than the appetizer! 
Moving on to the Blue Iceberg, a HUGE salad that the restaurant will chop for you (if you ask) and can easily be split between two people. It has Nueske's applewood smoked bacon, Point Reyes blue cheese, cherry tomatoes, and a creamy dressing.
We LOVED this salad! It was so fresh and the portions of the bacon and blue cheese are generous. If you like blue cheese dressing or blue cheese in general, this salad is for you! It's nothing out of the ordinary, but it's reliably delicious! 
Moving on to the main course, we ordered the 14 oz NY Strip for $61 cooked to order and served with your choice of sauce.
We ordered the New York Strip from STK Steakhouse in Disney Springs as our main entree. 🥩 pic.twitter.com/IJ1GONFKjJ

— AJ Wolfe (@DisneyFoodBlog) April 29, 2021
We chose the
STK Bold sauce
which is an
A1-style sauce
that's
slightly sweet
. If you want more than just 1 sauce, you can get
additional sauces for $2 each!
We asked for our steak to be pre-sliced, which is an option you can ask for or you can have it served whole. The strip was cooked to exactly what we asked for, medium rare!
It was juicy, flavorful, and had a slight char on the edges. The flaky salt on top of the meat was a great touch! The portion was filling and the steak honestly didn't even need the sauce, it held its own!
The steaks are nice cuts of meat. If you're a steak person, we think you'll enjoy the seasoning and preparation. However, for the price point, we would much prefer if they included sides! The sides are a la carte (common at nicer steak joints), however they ARE larger portions so they can be shared.
For our side, we went with the Mac & Cheese trio for $39. Almost $40 for 3 mac & cheeses is pretty outrageous if you ask us, but it's even MORE outrageous if you order each mac & cheese separately, which is $64!!! Cheesus!
For our side at STK Steakhouse, we got the Trio of Mac and Cheese 😏 pic.twitter.com/YdVlF6nJzz

— AJ Wolfe (@DisneyFoodBlog) April 29, 2021
The Mac & Cheese Trio
came with
Bacon Mac & Cheese, Lobster Mac & Cheese, and regular Mac & Cheese
. The
bacon was our favorite
due to the
huuuge chunks of bacon
! Although it was
more sprinkled on the top
of the mac rather than mixed throughout the noodles.
The lobster version was the same deal, it seems they just add on the toppings to the regular mac and cheese and then add a little extra cheese and melt it together. It tasted…like you threw a hunk or two of lobster on top of mac and cheese! Not bad, but we certainly expect more for that pricetag! 😂 That seems like lazy mac-making to us!
The regular mac & cheese was super creamy, cheesy, and had the perfect amount of salt! Since the trio comes family-style, it's definitely a good buy for the table as everyone will be able to try the different options! And who doesn't love mac & cheese? That said, you can get a good feel here for the portions: SMALL. We're not exactly talking massive amounts of mac for the price.
Now for dessert! They're one of the more affordable things you can get on the menu, as they are all $12. We just had to try the Warm Chocolate Chip Cookie!
It came served in a small skillet with a scoop of cold vanilla ice cream and drizzled with chocolate and caramel sauce. Is your mouth watering yet?!
Warm Cookie for dessert at STK Steakhouse in Disney Springs! pic.twitter.com/HoSy2Q59Oa

— AJ Wolfe (@DisneyFoodBlog) April 29, 2021
This is comfort food at its best.
The melting ice cream was perfect to cool down the warm cookie, and a great way to end a rich meal!
You can easily share the cookie between 2 people, or more if you just want a few bites, or you can really indulge and get it all for yourself (we'll be eating our own, thanks)!
While not a very unique dessert, it's a classic and a crowd pleaser! A warm skillet cookie is a thing of beauty. But, if you're in Orlando during the sweltering Summertime, maybe you'd want to try something a bit less heavy! The cookie is great to warm you up in chillier weather.
Nosh or Not
STK is the way for you if:
You're looking for a nice relaxing lunch with great food, great service and you're willing to pay for it.
You want a dinner with a fun atmosphere and high energy.
You're celebrating a special occasion, and want it to be memorable!
Steer clear if:
You have a limited budget and don't want to spend a boatload of money on one meal.
You have little kids who would be much happier in a less upscale, more kid-friendly atmosphere.
You don't eat meat, as there aren't a lot of options for vegetarians and vegans!
Overall
If you go into a meal at STK knowing you're going to drop some major cash — and are okay with that — we think you will really enjoy your meal! The overall experience is nice for both lunch and dinner. The food is delicious and the service we had was exceptional! If you're in the market for a rock-solid steak in Disney Springs, you'll be hard-pressed to find a more quality option.
We do recommend visiting STK for dinner rather than lunch if you want the full "vibe." Evenings are much more happening with the crowds, music, and lighting. It totally feels like you're in a Vegas club eating your fancy steaks and drinking your overpriced cocktails then. Be wary though, parents: it does have major nightclub vibes rather than a family-friendly Disney restaurant! It would be a great place for a group of adults celebrating a birthday or to celebrate an anniversary with your significant other. Definitely head over to STK if you're looking to have an upscale, adult evening out!
So the dolla dolla bill-shaped elephant in the room: the prices here are wacky. Should 3 teeny bowls of mac cost $40? Nah. Should a very basic cocktail cost $20? Nope. Not unless it's made with something unique and fancy or going to give us powers to see the future or fly (that would be cool.)! The prices here are almost all WAY higher than you'll pay elsewhere at Disney Springs but, aside from the steak, aren't necessarily any better quality. Oddly, desserts and SOME foods, like that $15 burger, are right on the money (dare we even say affordable!). If you're popping in for just a few burgers and dessert, you could walk away without feeling like you need to get a second or third job. For most guests though, after steaks, cocktails, apps, sides, toppings and sauces, and dessert…well…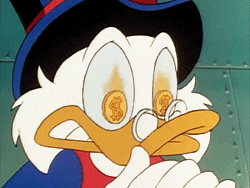 …yeah. It's not pretty.
Don't Miss Out on Any Disney Fun!
Order Your Copy of the 2022 DFB Guide to Walt Disney World Dining Today!
With more than
750 pages
, the
2022 DFB Guide to Walt Disney World Dining
is full of tips and planning tools developed by Disney World experts over 30+ years of visits. We've done the research for you, so you'll know just which spots will uniquely suit your family's needs!
With mini-reviews of
every single restaurant, bar, lounge, kiosk and more
; an entire chapter on
the best snacks in Disney World
; full
Disney Dining Plan analysis (and how to get FREE dining)
; and a
full chapter on discounts and deals
; you'll have everything you need to plan your best vacation yet.
Click here
to
order your copy of the 2022 DFB Guide to Walt Disney World Dining E-book
with code
WDW2022
to save 25% off the cover price today!
Our guides are backed by a 100% money-back guarantee, so you have nothing to lose. 🙂
Do you think STK is worth the price? Let us know in the comments!