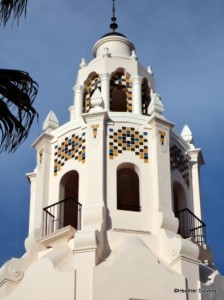 Located adjacent to the Carthay Circle Restaurant at California Adventure, the Carthay Circle Lounge is a great place to grab a drink before your dinner reservation, or enjoy a drink and an appetizer before a World of Color viewing. Reviews are in for the lounge, and many say it's some of the best bar service they've had, with strong, well-crafted drinks.
Service: Lounge
Type of Food: American
Location: California Adventure, Disneyland Resort
Menu: Fully stocked bar with Disney's standard bar menu, plus a unique menu of bites, snacks, rolls, small
plates, and finger desserts.
Reviews:
Disney Food Blog Review and Photos: New Side Patio Opens at Carthay Circle Lounge In Disney California Adventure!
Important Info:
Open during lunch and dinner service
No reservation needed for the lounge
Famous Dishes and Drinks: Duck confit sliders, a hand-crafted cocktail of your choice mixed by an expert mixologist.

Disney Food Blog Posts Mentioning Carthay Circle Lounge:
You Might also Like: Hearthstone Lounge at the Grand Californian, Napa Rose Lounge at the Grand Californian, Steakhouse 55 Lounge at Disneyland Hotel